Gashapon are capsule toys sold via vending machines. Three sets for Martian Successor Nadesico were released, one by Bandai and two by Yujin.
Bandai HG Series
Edit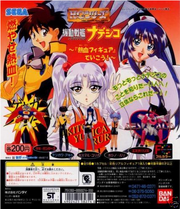 This set by Bandai is based on the TV series and was released in October 1997.
Yujin SR Series
Edit
Yujin released two sets in 1998. The first is a mix of both Martian Successor Nadesico: The Motion Picture - Prince of Darkness and the TV series, while the second is based on Prince of Darkness.
Part 1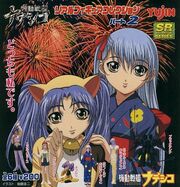 Part 2[1]
References
Edit